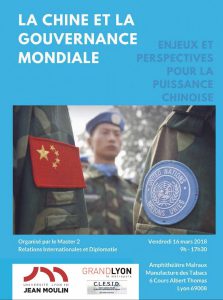 On March 16, 2018, I gave a lecture at a workshop organized by Master students in international relations at the law center of Lyon University III. My presentation focused on China's as a world environmental leaders.
Students made a very good job and questions were interesting.
The workshop's programme can be found here.