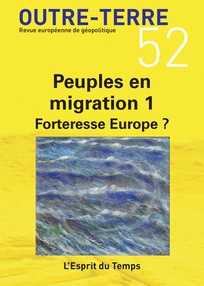 Article published in Outre-Terre, the European journal of geopolitics.
In this article, I explain how immigration from Bangladesh have increased in Europe since the 2011 military intervention in Libya.
Goulard, Sebastien (2017), "L'Europe nouvelle destination des migrants du Bangladesh" (Europe, a new destination for migrants from Bangladesh), Outre-Terre, Vol.52, no.3, pp. 197-208, accessed at https://www.cairn.info/revue-outre-terre-2017-3-p-197.htm.