Echangez des idées avec des experts et des non-professionnels est très excitant.
Je suis fréquemment invité à des évènements, conférences, colloques pour parler des relations Europe-Asie et autres sujets tels que la connectivité, le tourisme, ou la culture.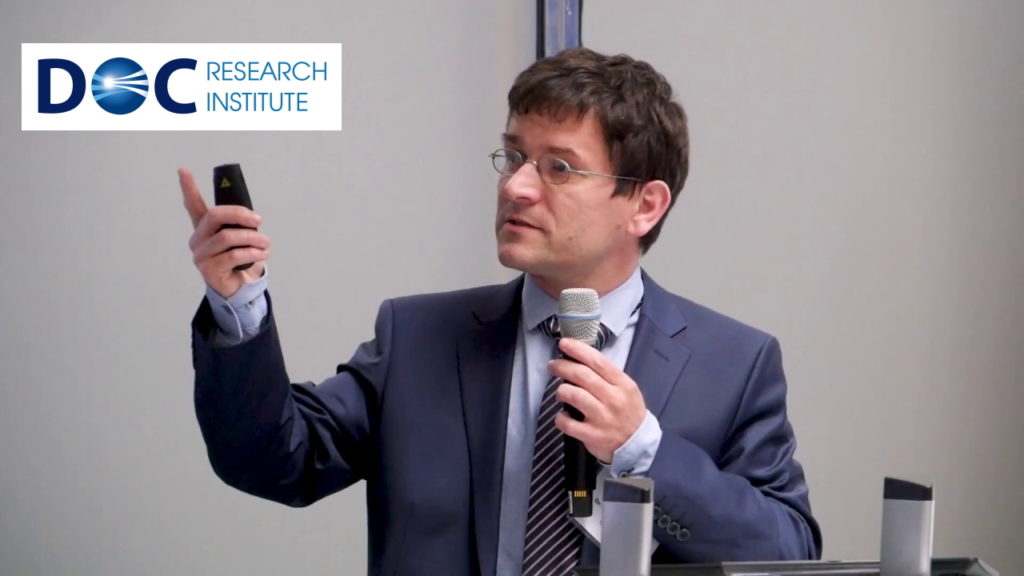 Ces évènements réunissent de décideurs politiques, des universitaires, des entrepreneurs ou des étudiants et offrent de nouvelles perspectives pour renforcer les échanges et promouvoir le commerce et le dialogue entre les pays.
2021, 'Small isbeautiful?', 8 juillet, Cementing Business to Business Connections through BRI, Friends of BRI Forum, Islamabad (en ligne).
2021, 'The Belt and Road Initiative & Europe', 7 mai, PARC, Paris (en ligne).
2021, 'L' Afrique et les Nouvelles Routes de la Soie', 10 mars, Conférence pour la Coopération Sino-Malienne, Bamako (en ligne).
2021, 'Quantitative factors for entrepreneurial marketing strategies of small business', 28 février, Webinar on Entrepreneurial Eco-System, Entrepreneurial Economists club, Dhaka School of Economics, Dhaka (en ligne).
2020, 'The Belt  and  Road  Initiative and  its  meaning  for  the  countries  of  the  Black  Sea  region  and  regional development', 19 novembre, Webinar on Transport in the Balkan and Black Sea region, CPRM, Balkan and Black Sea Commission, Bruxelles (en ligne).
2020, 'Belt Road Intiative projects and tenders opening the BRI to not Chinese companies', 30 juillet, Mediatori Mediterranei ONLUS, Cagliari, Italie (en ligne).
2020, 'Cachemire une longue route vers la Paix?', 26 mai, Outre Terre, Paris (en ligne).
2019, 'Les Nouvelles Routes de la Soie: Opportunité ou Menace pour l'Europe', 23 novembre, Cafe Geo, Saint Malo, France.
2019, 'Les zones économiques comme nouveaux caravansérails', 4 novembre, Silkologies Initiative, Paris.
2019, 'La Chine et son leadership technologique', 19 septembre, Association Carrefour France Sichuan, Paris.
2019, 'Les Nouvelles Routes de la soie : démystifier le piège de la dette et autres fantasmes', 2 juillet, La France et la Route de la Soie Maritime, Institut Schiller, La MerXXL, Nantes, France.
2019, 'The Belt and Road's digital dimension', 6 juin, Datacloud Global 2019, Monaco.
2019, 'Belt and Road Initiative and Asian Real Estate', 13 mars, MIPIM, Cannes, France.
2018, 'Promoting multilateralism to address possible cultural challenges along the New Silk Road', 27 septembre, Geocultural Forum 2018, Saint Petersbourg, Russiae
2018, 'Belt and Road Initiative: impacts on geopolitics and developments around the world', 5 juin, Session BELT & ROAD INITIATIVE – OBOR , Wallonia Export Days, AWEX (Wallonia Foreign Trade and Investment Agenc), Louvain-la-Neuve, Belgique.
2018, 'Financing "Belt and Road" Infrastructure', 30 mai, Capacity Building for Infrastructure Development in Emerging Economies, Dialogue of Civilizations Research Institute, Berlin.
2018, 'Free Zones and BRI  may  be mutually beneficial', 29 avril, World Free Zones Organization, 4th Annual International Conference and Exhibition, One Belt One Road Workshop, Dubai.
2018, 'La crise en Libye et l'immigration bangladaise en Europe', 10 avril, Académie Européenne de Géopolitique, Paris.
2018, 'La gouvernance environnementale, attentisme ou leadership', Colloque la Chine et la Gouvernance Mondiale, 16 mars,  Lyon University III, Jean Moulin, Lyon.
2018, 'Emerging Economies and Integration along the Belt and Road Initiative', 7 février, MEDports forum 2018, Marseille.
2017, 'Le développement de l'industrie des jeux en Asie: un enjeu touristique', 18 décembre, atelier de Prof. Xavier Paulès sur le Fantan en Chine', EHESS, Paris.
2017, 'Belt and Road" Cooperation in  City Construction Area', 28 novembre, China Construction 4.0 International Innovation Forum, Changsha.
2017,  'Europe, France and the Belt and Road Initiative', 25 septembre, 9th FCPAE Europe Forum, Issy-les-Moulineaux, Paris.
2016, 'Le Brexit et ses conséquences sur les relations Chine-Royaume-Uni-Europe', 22 novembre, Académie Européenne de Géopolitique, Paris.
2015, 'Les travailleurs migrants et les obstacles à leur intégration dans les villes chinoises', Atelier "Chine", 18 décembre, Lycée Camille Julian, Salon Albert Mollat, Bordeaux, France.
2015, 'Social housing and migrant workers in China', Urbanisation in China, Panel discussion and book launch, Thai Theatre, London School of Economics, 7 décembre, Londres.
2015, 'Immobilier et gouvernements locaux en Chine, les enjeux économiques et sociaux', 'Société et dynamiques urbaines dans la Chine contemporaine', 6 novembre, CEREO, Université Bordeaux Montaigne, Bordeaux, France.
2012, 'The French in Hainan: a tropical outpost in the sphere of influence, out of colonial interest', French Colonial History Society, 40th Conference, 30 mai-2 juin, La Nouvelle-Orléans, USA.
2012, 'La province de Hainan, les politiques environnementales comme facteur d'intégration et leur contrôle par le Centre', Journée Guépin 2012 'La marge', 21-22 mai, Maison des Sciences de l'Homme, Nantes, France.
2012, 'Mediterranean islands and the challenge of innovation: learning from the case of the Chinese province of Hainan', 2nd International Conference on Human and Social Sciences ICHSS 2012, 23-24 mars, Sapienza University, MCSER, Tirana, Albanie.
2011, 'The development of Tourism in Hainan: a New Decentralization Round', International Conference on Decentralization and its Discontents: Recalibrating Public Service Delivery in Asia, &7-18 novembre, The Hong Kong Institute of Education, Hong Kong.