Exchanging thoughts with experts, stakeholders, as well as non-industry people, is always exciting.
I am a frequently invited speaker at events, conferences, universities to talk about EU-Asia relations and other topics including connectivity, tourism and culture.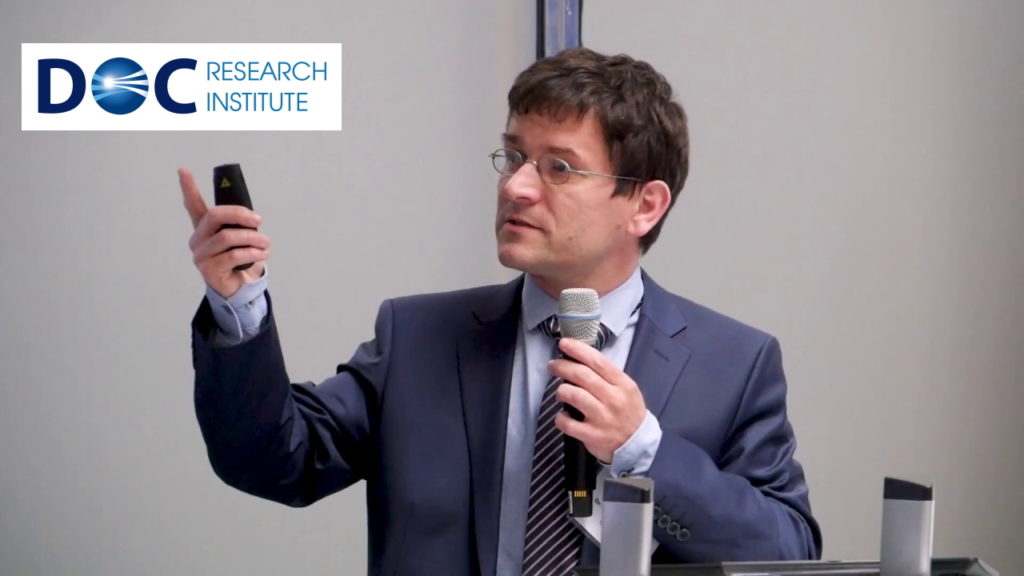 These events gathering policymakers, scholars, entrepreneurs or students give new perspectives in fostering relations and promoting trade and dialogue among countries.
2021, 'Small is beautiful?', July 8, Cementing Business to Business Connections through BRI, Friends of BRI Forum, Islamabad (online).
2021, 'The Belt and Road Initiative & Europe', May 7, PARC, Paris (online).
2021, 'L' Afrique et les Nouvelles Routes de la Soie' (Africa and the New Silk Roads), March 10, Conférence pour la Coopération Sino-Malienne (China-Mali Cooperation, conference), Mali, Bamako (online).
2021, 'Quantitative factors for entrepreneurial marketing strategies of small business', February 28, Webinar on Entrepreneurial Eco-System, Entrepreneurial Economists club, Dhaka School of Economics, Dhaka (online).
2020, 'The Belt and Road Initiative and its meaning for the countries of the Black Sea region and regional development', November 19, Webinar on Transport in the Balkan and Black Sea region, CPRM, Balkan and Black Sea Commission, Brussels (online).
2020, 'Belt Road Intiative projects and tenders opening the BRI to non Chinese companies', July 30, Mediatori Mediterranei ONLUS, Cagliari, Italy (online).
2020, 'Cachemire une longue route vers la Paix?' (Kashmir, a long way to Peace), May 26, Outre Terre, Paris (online).
2019, 'Les Nouvelles Routes de la Soie: Opportunité ou Menace pour l'Europe' (The New Silk Road: an Opportunity or a Threat for Europe), November 23, Cafe Geo, Saint Malo, France.
2019, 'Les zones économiques comme nouveaux caravansérails' (Free Zones as the New Caravanserai), November 4, Silkologies Initiative, Paris.
2019, 'La Chine et son leadership technologique' (China's leadership in hi-tech), September 19, Association Carrefour France Sichuan, Paris.
2019, 'Les Nouvelles Routes de la soie : démystifier le piège de la dette et autres fantasmes' (The New Silk Roads: Demystifying the debt trap issue and other fantasies), July 2, La France et la Route de la Soie Maritime (France and the Maritime Silk Road), Institut Schiller, La MerXXL, Nantes, France.
2019, 'The Belt and Road's digital dimension', June 6, Datacloud Global 2019, Monaco.
2019, 'Belt and Road Initiative and Asian Real Estate', March 13, MIPIM, Cannes, France.
2018, 'Promoting multilateralism to address possible cultural challenges along the New Silk Road', September 27, Geocultural Forum 2018, Saint Petersburg, Russia.
2018, 'Belt and Road Initiative: impacts on geopolitics and developments around the world', June 5, Session BELT & ROAD INITIATIVE – OBOR , Wallonia Export Days, AWEX (Wallonia Foreign Trade and Investment Agenc), Louvain-la-Neuve, Belgium.
2018, 'Financing "Belt and Road" Infrastructure', May 30, Capacity Building for Infrastructure Development in Emerging Economies, Dialogue of Civilizations Research Institute, Berlin.
2018, 'Free Zones and BRI may be mutually beneficial', April 29, World Free Zones Organization, 4th Annual International Conference and Exhibition, One Belt One Road Workshop, Dubai.
2018, 'La crise en Libye et l'immigration bangladaise en Europe' (The Libyan crisis and Bangladeshi immigration to Europe), April 10, Académie Européenne de Géopolitique (European Academy of Geopolitics), Paris.
2018, 'La gouvernance environnementale, attentisme ou leadership' (Environmental governance: wait and see or leadership), Colloque la Chine et la Gouvernance Mondiale (China and world governance Workshop), March 16, Lyon University III, Jean Moulin, Lyon.
2018, 'Emerging Economies and Integration along the Belt and Road Initiative', February 7, MEDports forum 2018, Marseille.
2017, 'Le développement de l'industrie des jeux en Asie: un enjeu touristique' (Gambling industry development in Asia: a touristic challenge)', December 18, Prof. Xavier Paulès' workshop on 'Fantan in China', EHESS, Paris.
2017, 'Belt and Road" Cooperation in City Construction Area', November 28, China Construction 4.0 International Innovation Forum, Changsha.
2017, 'Europe, France and the Belt and Road Initiative', September 25, 9th FCPAE Europe Forum, Issy-les-Moulineaux, Paris.
2016, 'Le Brexit et ses conséquences sur les relations Chine-Royaume-Uni-Europe' (Brexit consequences on China-UK-EU relations), November 22, Académie Européenne de Géopolitique (European Academy of Geopolitics), Paris.
2015, 'Les travailleurs migrants et les obstacles à leur intégration dans les villes chinoises' (Migrant workers and obstacles to Chinese cities' intergration), 'China' workshop, December 18, Lycée Camille Julian, Salon Albert Mollat, Bordeaux, France.
2015, 'Social housing and migrant workers in China', Urbanisation in China, Panel discussion and book launch, Thai Theatre, London School of Economics, December 7, London.
2015, 'Immobilier et gouvernements locaux en Chine, les enjeux économiques et sociaux' (Real estate and local governments in China: economic and social issues), 'Société et dynamiques urbaines dans la Chine contemporaine' (Society and urban dynamics in Contemporary China) workshop, November 6, CEREO, Université Bordeaux Montaigne, Bordeaux, France.
2012, 'The French in Hainan: a tropical outpost in the sphere of influence, out of colonial interest', French Colonial History Society, 40th Conference, May 30-June 2, New Orleans, LA, USA.
2012, 'La province de Hainan, les politiques environnementales comme facteur d'intégration et leur contrôle par le Centre', Journée Guépin 2012 'La marge' (The Margin), May 21-22, Maison des Sciences de l'Homme, Nantes, France.
2012, 'Mediterranean islands and the challenge of innovation: learning from the case of the Chinese province of Hainan', 2nd International Conference on Human and Social Sciences ICHSS 2012, March 23-24, Sapienza University, MCSER, Tirana, Albania.
2011, 'The development of Tourism in Hainan: a New Decentralization Round', International Conference on Decentralization and its Discontents: Recalibrating Public Service Delivery in Asia, November 17-18, The Hong Kong Institute of Education, Hong Kong.